Video Conferencing Solutions for Small Rooms
ValueSTek video conferencing solutions for small rooms- ValueHub Interactive Displays and video conferencing software Value Link as the main parts- help teams reach decisions quickly and easily with face-to-face collaboration tools that work for you and your business. It helps businesses develop and maintain an environment where ideas flow freely with very easy connection and high intelligence and allows for extended, seamless team collaboration, stimulating more innovative ideas and is perfect for fostering collaboration and then turning your employees' creativeness from abstract to real, the real benefit to your company during the Covid-19 pandemic.
Discover ValueSTek Video Conferencing Solutions for Small Meeting Rooms
Hybrid and remote work is now the new normal. As a result, demand for premium audio and video solutions that enable seamless global collaboration is at an all-time high.
ValueSTek provides Video Conferencing solutions designed with the huddle room and smaller meeting room in mind. All you need for a complete meeting room package in a simple and elegant ValueHub Interactive Display for connect and ideas to be presented, and quickly join video conferencing software Value Link for your most productive, focused calls, with intelligent all-in-one ValueCam integrating camera framing and powerful audio to achieve fast and accurate voice tracking in real-time, the speaker is always the center of attention, allowing remote participants to break the limitation of distance and enjoy a smooth an immersive, face-to-face conversation experience every time.

Interactivity Inspires Creativeness
Start meetings quickly with ValueSTek Interactive Displays, allows teams make discussion and reach decisions easily. Smooth writing allows annotation anytime anywhere on the display without delay, which inspires your employees to be more creative.
ValueHub Interactive displays, Our display allows the whole team to capture ideas and notes by annotating them on the screen.

Video Conferencing Delivers Productive Digital Collaboration
To meet each other face to face during the Covid-19 pandemic is with higher cost and more difficult to make it in realism. With ValueSTek video conferencing solutions, you can collaborate with your remote team on a shared project, and empowers employees to contribute, make decisions, review and capture feedback, and keep good communication with your clients easily no matter where your teams are. Make remote communication same as face-to-face communication with smooth video conferencing, less cost but higher productivity.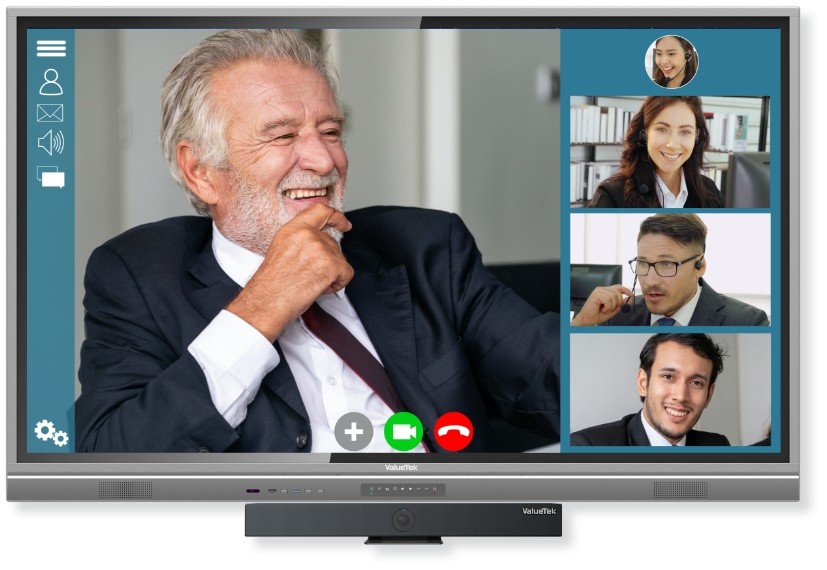 Wireless Mirroring Prepares Teams Anywhere for Anything
Inspire active collaboration and simultaneously share and gather meeting notes, documentation, decisions and inspiration in one organized, digital place by connecting your own devices like laptop, pad, smartphone etc.. You'll never miss an idea!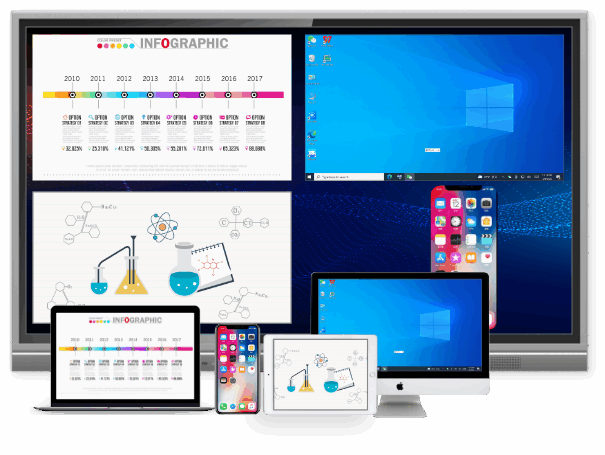 Get Down to Presentation Quickly
Content in your laptop is easy-to-present for any type of group collaboration or brainstorming session, then share everything on the displays at the push of a button for discussion and annotation with ease.