4K
4K Ultra HD, even no delay for the audio and video transmission.
Capacity
50 times efficiency improved in collaboration, allowing up to thousands of video participants to access.
Server
Global servers allow to access the closest sever for more stable video conferencing.
Deployment
You can have your video conferencing in flexible ways of Encrypted Internet and On-Premises Private Cloud.
Adaptability
H.264/H.265 SVC flexible codec Intelligent error correction algorithm
Stability
6 years of uninterrupted operation 150 million calls
Security
Robust Architecture-level security settings ensure disruption-free meetings. AES and national secret double encryption and more.
Compatibility
Have verified interoperability and compatibility of traditional video conference, surveillance video, applet, and PSTN phone.
9 Valuelink Major Functions:
Make Communication without Distance
Multi- participants meeting
Bring 4K Ultra HD video and audio to your meeting with support for up to , Full Band Hi-Fi 10,000 video participants by one second access.
Smart portrait beauty for more confident communication
Seamless text/audio and video communication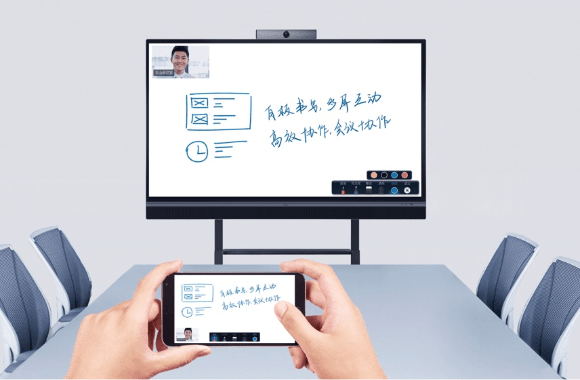 Content collaboration
One-click worry-free remote voting, polls, sign-in, and attendance assessment make meetings more fun and engaging.
Multiple participants can share their screens with different devices in real-time and simultaneously and co-annotate for a more interactive meeting with collaboration can be traced.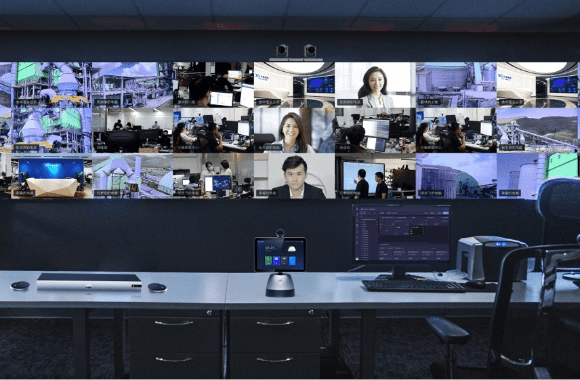 Video surveillance convergence
With GB/T 28181 national standard and ONVIF international standard, ValueLink is compatible with various cameras and monitoring platforms for unified dispatch in wide applications.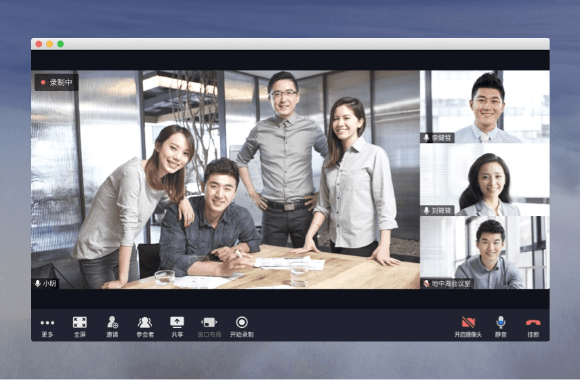 Record on demand
Record your meetings with ultra-high-definition locally or to the cloud.
Share and play videos with full audio and video transmit without uploading the content.
CDN nodes are distributed around the world, no buffering required, and smooth watching.
Online video editing, easy to handle.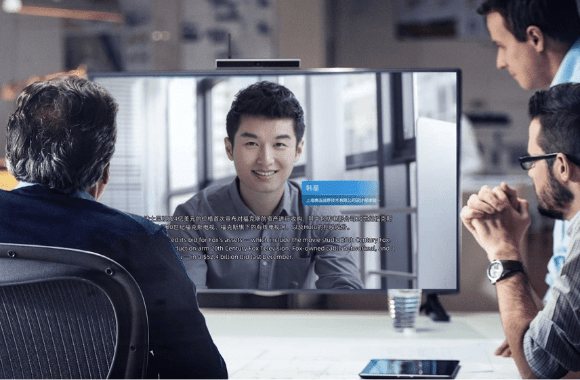 To sign in on a paper name list, trouble in language barrier during the meeting, and need an assistant to make meeting records on a notebook or laptop in the traditional meeting with inefficiency. Now is the time to modernize your meeting solution. Face sign-in, local electronic nameplate, intelligent simultaneous interpretation, real-time bilingual subtitles, leave the note-taking to ValueLink's auto-generated with intelligent meeting assistant, all can be done just by ValueLink to modernize your meeting solution inefficient way.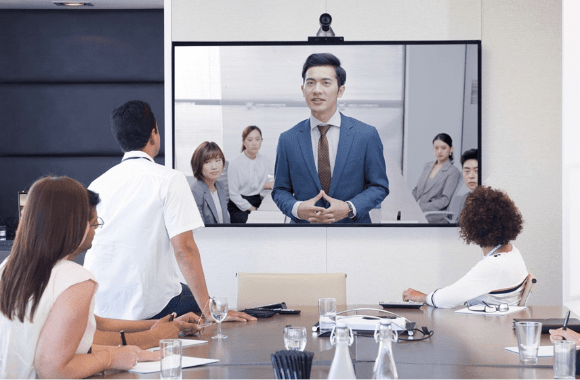 Immersive training
ValueLink provides smooth and immersive interaction for training, teaching, meeting with almost no-delay interaction and long distance pickup ability. Online assessment, real-time results, learning time and frequency, etc. are ready for review anytime everywhere.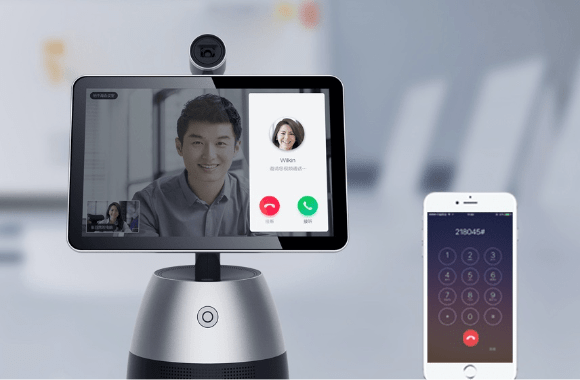 Telephone conference
Fast dial, one-touch access to conference calls, no waiting for connection, fast switching between video and phone, save time and upgrade your meeting.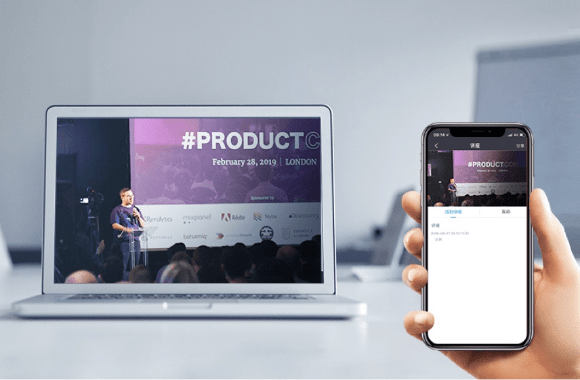 Live video
Live video is more and more common and popular in daily life and work especially during epidemic. ValueLink supports live video in multiple devices even smartphones, computer and other smart conference equipment anytime, anywhere. Fast speed and millions of participants access to create real-time live broadcast. Moreover, video connection, online chat, and audience voting are available for efficient communication.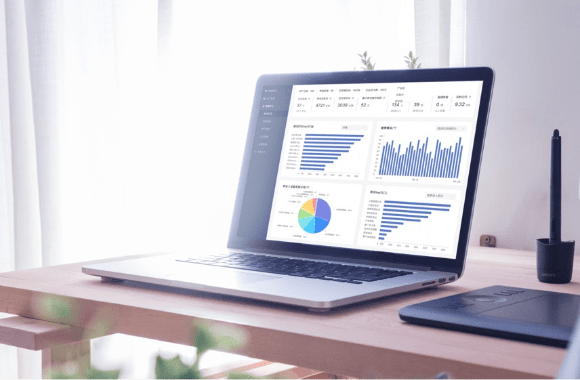 Multi-dimensional statistical report
ValueLink is able to generate multi-dimensional statistical reports with information on quality monitoring, operation tracking, usage statistics summary daily, monthly, and yearly according to different authority of different roles. Everything gets more clear and easier.
Crazy Creation, Ingenuity Detail
Full-scale, full-application hardware matrix, immersed in
innovative intelligent hardware products, simple user experience
4K ultra-high-definition image processing, new algorithms,
new technology, echo cancellation, de-reverberation, sound quality and pleasant sound
30% lost packets without screen
No need for a private network, 30% of the lost packets do not cost
80% of the packet loss sound clear and coherent
New generation MCU architectureBased on the new generation MCU architecture, the efficiency is 50 times higher than the traditional one.
Bandwidth adaptation
Automatic detection of adaptive call rate from 64K to 8Mbps bandwidth
10 million terminals SaaS
Connect 10 million traditional conference terminals around the world SaaS
A Ride On The Dust, Dare To Be The First
Carrier-grade SaaS service, stable operation of more than 25,000 hours of
512-bit AES encryption, security beyond financial institutions
Single-point support for thousands of video concurrency, delay less than 50ms
global distributed deployment, server failure automatically recover within 5 seconds
Application Scenarios
ValueSTek's products and solutions can be used for various environments such as Smart Education, Business Meeting, Intelligent Retail, Media Advertising, Smart Governmental Services and other industries.
Transform how you do business
Create flexible, dynamic workspaces that let team members contribute from any location or device – leading to faster results.
Center of every learning environment
Create dynamic interactive environments for classroom that engage students and empower teachers.
Recommended Products
ValueSTek related products are recommended for a better experience.


Support multi-platform cell phones, tablets, computers, etc. to download and install and use.
Main Interface Meeting Management Function Area: provides six meeting function entrances, including: join meeting, initiate meeting, host meeting, book meeting, create new live broadcast and my schedule.
Main Interface Call Record Area: It shows the list of cloud conference and terminal numbers recently called by the user, and you can launch a call to that number by clicking on a record in the list.
Main Interface Function Navigation Area: provides four function entrances, including meeting, address book, folder and personal settings (me).
Main Interface Information Center: Shows all the message notifications received by the app.
Main Interface Scan Function Button: users can scan the QR code operation, such as scanning the sign-in QR code to sign-in, scanning the code to create a new live broadcast, or scanning the code to join the meeting, etc.
Cloud Meeting Room Capacity: 3 free parties in the cloud meeting room mode, and corporate more than 3 parties in the cloud meeting room mode.
Entry Settings: entry password, host password, entry mute mode, smart mute: participants who join the cloud conference room after the sixth will be automatically muted.
Allow Incoming Calls: select whether to allow the terminal to be called by other users. Options include: all users, address book users, all non-anonymous users.
Meeting Record Settings: Select the desired recording function. Options include: Ultra HD recording (1080P), recording only the main conference or speaker screen, and recording video with the terminal name superimposed.
Enter Meeting Methods: Join the meeting by mobile phone, scanning the QR code , computer and phone call.
Live Mode: Display live title, time, duration, icon, location, etc. You can set online viewing duration and viewing limit, as well as live recording function.
Meeting Operations: hang up, switch camera, turn off/on video, mute, share, share picture, open whiteboard, take screenshot, invite call, record, voice mode, turn on/off picture-in-picture, control camera, host conference and other operations.
Provides address book management, system management, and folder management.



Professional and Perfect Service from ValueTek
---
How to produce high quality interactive display in ValueTek factory? Click here!

The warranty does not cover:
1. Mechanical or electric damages resulting from incorrect installation, configuration, usage.
2. Damages resulting from activities inconsistent with the operation manual or contradictory to technical specifications attached to the device.
3. Damages due to the user's fault or lack of knowledge.
---
FAQ
Q: Are you factory or trading company?
A: We are a OEM/ODM factory. ValueTek is one of the biggest manufacturers of intelligent display
Q: Can I get some samples?
A: Sample order is welcome. Price would be negotiated based on bigger quantity.
Q: Is it possible to have my logo on the products?
A: Yes. Please send your logo files to us first. Then we will offer you a solution. But we have MOQ for logo customized, MOQ depends on different products.
Q:What payment methods do your company accept?
A: We accept most of the payment methods, but mainly accept T/T, Western Union.
Q: Can you help me to customize my own products?
A: Sure. We have strong ability to customize your products. Please send us the details requirements, then our team will provide you a suitable solution soon.
Q: What is the warranty for your products?
A: Our standard warranty is 1 year. But customers can choose to extend warranty to 2 years or 3 years.
Q: What brand of screen are you using?
A: We are using A+ level full new original LCD panel from Samsung, LG, AUO and BOE.
Q: When will you make the delivery?
A: We can make the delivery within 5-25 working days according to different models and quantities of your order.
Q: What is your after-sale service?
A: Within the warranty, if it is the problem of products quality, non-artificial damage, we will ship new parts to customers for replacement of the broken parts, or customers ship the products back to our factory for repairing.
Q: I bought this LCD display, how to use and install it?
A: The products instructions and user's manual can be sent to you when you receive the goods. and the video of installing also can help you to know it better. If you have other question, our engineers also can provide you great support online.