Conquer Remote and In-School & In-Office Obstacles with ValueSTek's Advanced Collaborative Solutions
ValueSTek, a Chinese manufacturing brand in visual solutions, through strong and outstanding self-production capabilities, gradually penetrates the audiovisual industry of global education and conference.
ValueSTek D Series Interactive Display for Education
The ValueSTek D Series includes the 65-inch VT-PD65D, 75-inch VT-PD75D, and 86-inch VT-PD86D and is ValueSTek's line of collaboration solutions specially designed for education. Additionally, ValueSTek D Series interactive displays have been developed with professional education software to offer the modern smart education environment. ValueTek will also be published its other best-in-class products, including an interactive display for business and collaborative solutions, among other innovative solutions in the company's growing product ecosystem.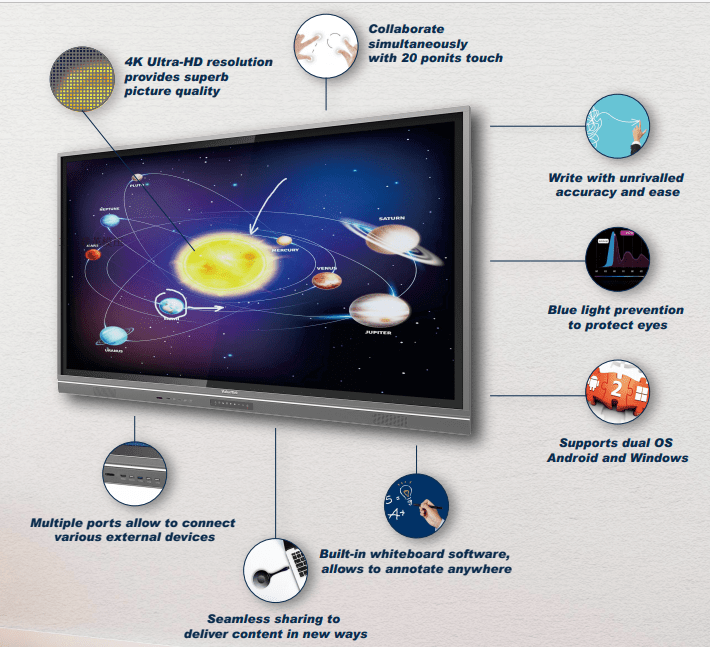 " ValueSTek D Series will completely change how classrooms work, communicate, and collaborate with traditional education environments. It will help countries worldwide keep up with today's fast-paced education," said ValueSTek Middle East partner.
Business Solutions
Apart from the D series, ValueTek will have its other ValueSTek Interactive Display on audiovisual. The ValueTek business solutions have been developed for the conference as a one-stop solution for meeting needs.
Camera Solutions
ValueSTek is updating PTZ camera solutions to cooperate with interactive display solutions to work together well for education and conference. Different models and sizes for any environment to use.
All of the solutions of ValueTek are audiovisual to design, to fit each situation's demands.
Professional design and strong productivity will lead ValueTek to develop a broader vision of modern intelligent audio-visual technology and create newer, stronger, and better audio-visual products worldwide.