Online Learning Solution
Online Learning Solution
Education is never locked down during the Covid-19 pandemic with ValueSTek Online Learning Solution. ValueSTek provides a turnkey online learning solution which can automatically and easily capture and record the whole lecture that teacher gives including the audio and video even what teacher write on the panel. Makes the audio and video as courseware to upload to the cloud-based platform ValueOSC for learning out of classroom with students' own devices like cellphones, tablets, laptops etc. for endless learning potential.
How to Create Online Learning Solution?
ValueSTek Online Learning Solution can meet the demand of recording lectures from school mostly with the least equipment, the smartest design, and the simplest way. No need to build a special room and a technician to set it up. ValueCam VT-CA105P supports auto tracking when teachers move, and automatically captures the blackboard writing, even close up if necessary. The microphones are cascaded to separate the voices of teachers and students so that the voices of teachers and students can be clearly picked up without interfering with each other. Plug-and-play connection to easily connect camera and microphone to OPS mini PC. Moreover, high performance OPS mini PC and ValueRec software for smooth lecturer recording without getting stuck.

Automatically Record Lecture
ValueCam VT-CA105P is a dedicated intelligent auto-tracking camera with AI algorithm to automatically track the movement from teacher and the blackboard-writing. The whole lecture can be recorded automatically like that there is a professional photographer recording everything.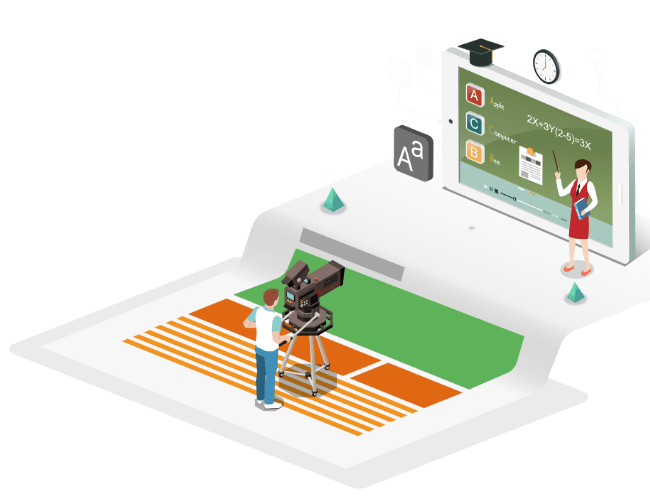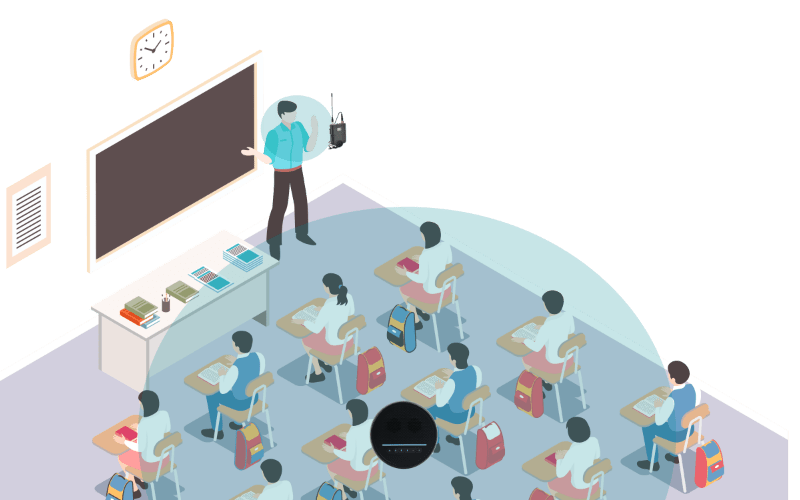 Cascade Two Microphones
ValueSTek Speakerphone suit includes two microphones cascaded. One cable-own omnidirectional microphone to pick up sound from students in classroom stably reliably and the other one wireless lavaliere extension MIC to pickup sound from teachers no matter where they moves.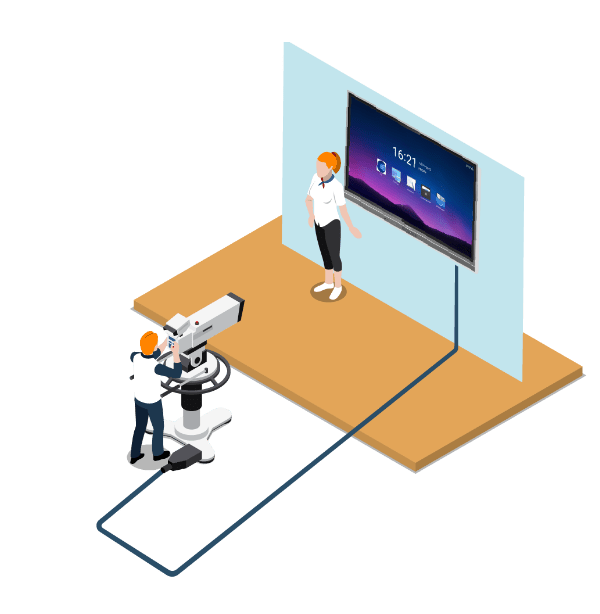 No Need for Professional Recording and Broadcasting Host
ValueSTek supports the recording and live broadcasting of lecture just via OPS mini PC and ValueRec software, no need professional recording and-broadcasting host, which can save a lot of cost on the hardware and set-up. Just one-click to start recording and composite multiple video stream to one video, no need to edit any more.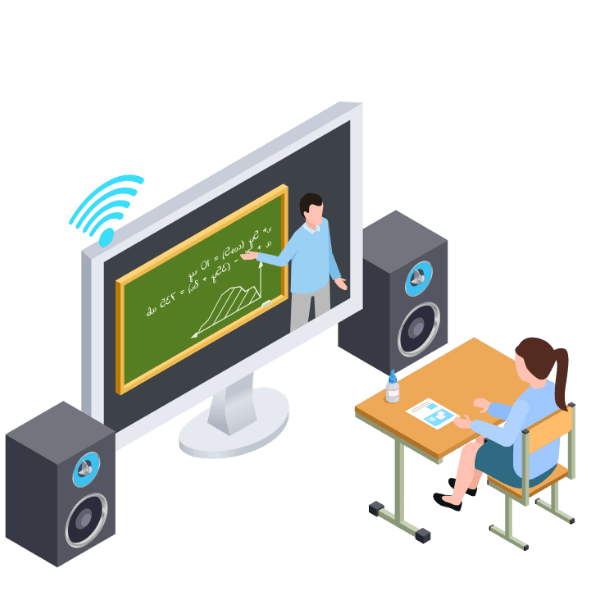 Learn Wherever Whenever
The video recorded can be upload to the cloud-based ValueOSC, students just need to login ValueOSC with their account on their own devices to learn anywhere anytime. Embraced far and wide during the pandemic, this way of delivering education makes learning easier, more personal and more accessible, all while reducing costs.
Recommended Products
ValueSTek related products are recommended for better experience.