The New Chance Of ValueSTek In Overseas
In 2021, the world will shift from the state of "education to respond to the epidemic" to the state of "education to adapt to the epidemic". Entering 2022, education technology has become a pioneering technology, as technology platforms in the education field become a must-have demand. Various countries are vigorously promoting "open innovation", attracting more resources to educational technology and the entire innovation and entrepreneurial ecosystem.
Against the backdrop of the unpredictable COVID-19 situation, ValueSTek seized the opportunity to vigorously expand overseas markets and contribute to the post-COVID-19 economic recovery process. The premise for an enterprise to go faster and go further is to strive for innovation, take the initiative to enhance competitiveness, seize opportunities, and move forward in the new situation.
The cooperation between ValueTek and foreign distributors has been initially affirmed. After sample testing, the ValueSTek education solution including products of ValueHub Interactive Displays, PTZ camera, mobile stand, speakerphone, etc. have received constant praise from dealers and end customers, and all samples have been sold out within a few weeks.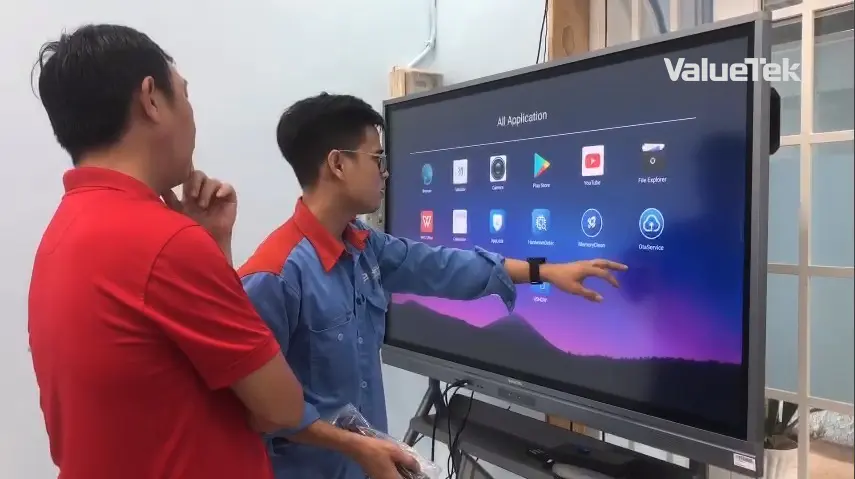 "Btw business sale team learned how to use the sample. Then they feel back good." —Feedback from client.
"Because my customer is very satisfied with the product. I also find it very comfortable and beautiful. Thank you very much for the support of ValueSTek" — Feedback from the client.
At present, ValueSTek is actively arranging the next batch shipment and strives to help more customers meet their needs for all-in-one machines.
We also thank overseas distributors for their vigorous promotion in the local market, which has accelerated ValueSTek's entry into the local education market. We expect the ValueSTek education solution to appear in more and more overseas schools and make a contribution to speeding up the achievement of high-quality education in more schools.