Top 5 Reasons Schools and Enterprises Are Investing in Interactive Flat Panel
For schools and enterprises looking to invest in the latest technologies, interactive flat panels are quickly becoming popular. 
Large-screen touch devices, for multi-party remote office scenarios, interactive flat panel provide efficient collaboration capability, and the basis of it is excellent touch/writing experience, remote connection, and document collaboration. Through accurately controlling the writing delay (less than 3.3ms), and using zero/optical bonding technology, ValueHub IFP performs extremely well in the experience of writing and touching, the writing process is real and smooth.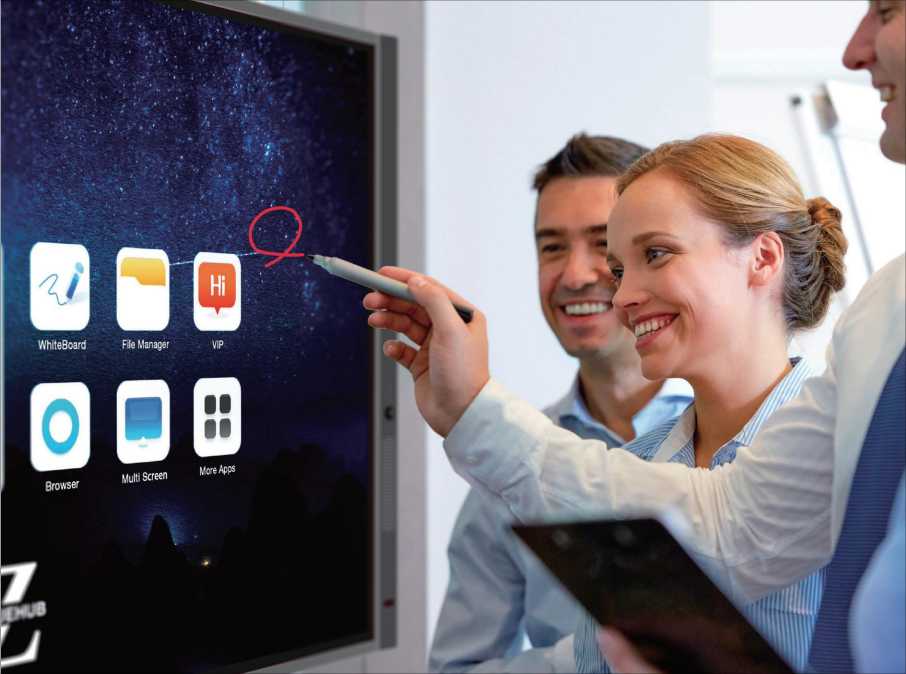 Interactive flat panels change the way teachers are able to impart knowledge in their classrooms. By offering interactive visuals, apps and tools, ValueBoard-Edu (software designed for education), teaching delivery can become infinitely more exciting, interactive and dynamic than the traditional passive methods of passing on information. An IFP gives teachers additional tools in their toolkits for engaging students and enabling a deeper understanding. This all-encompassing educational experience results in better learning and improved student engagement.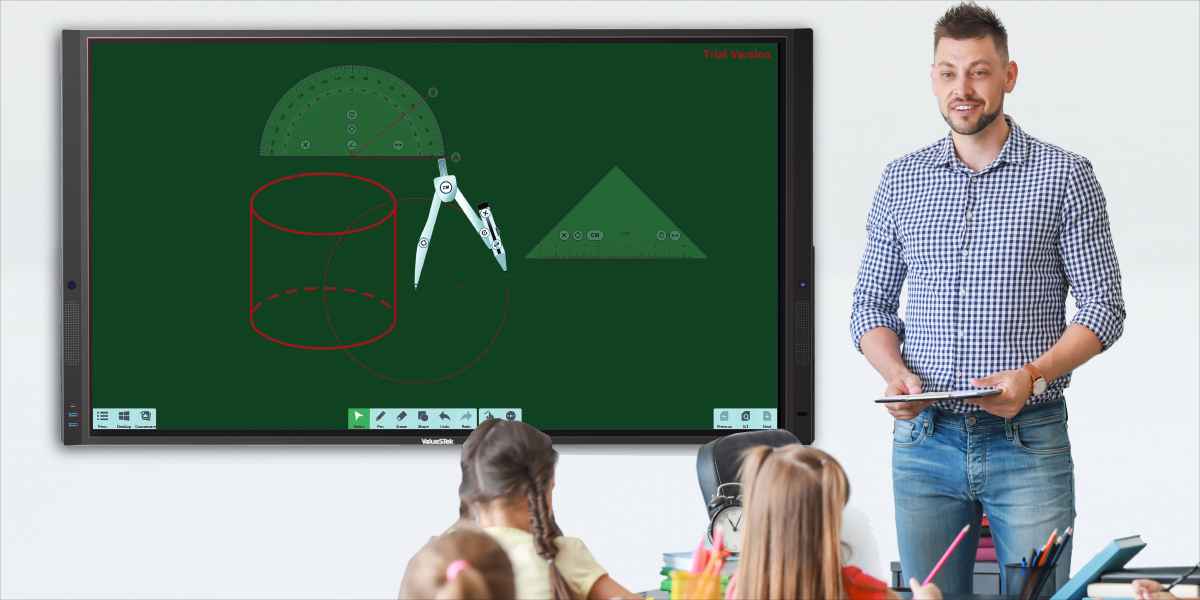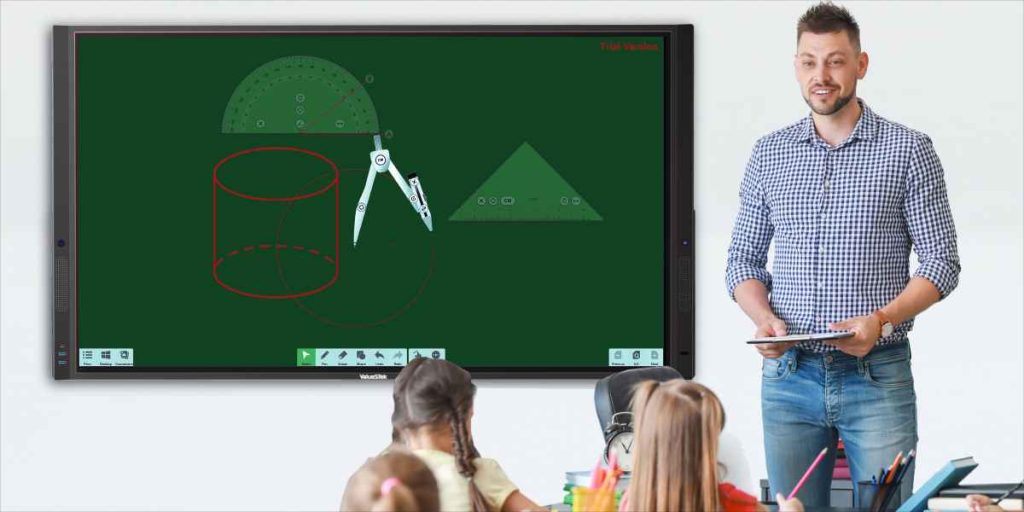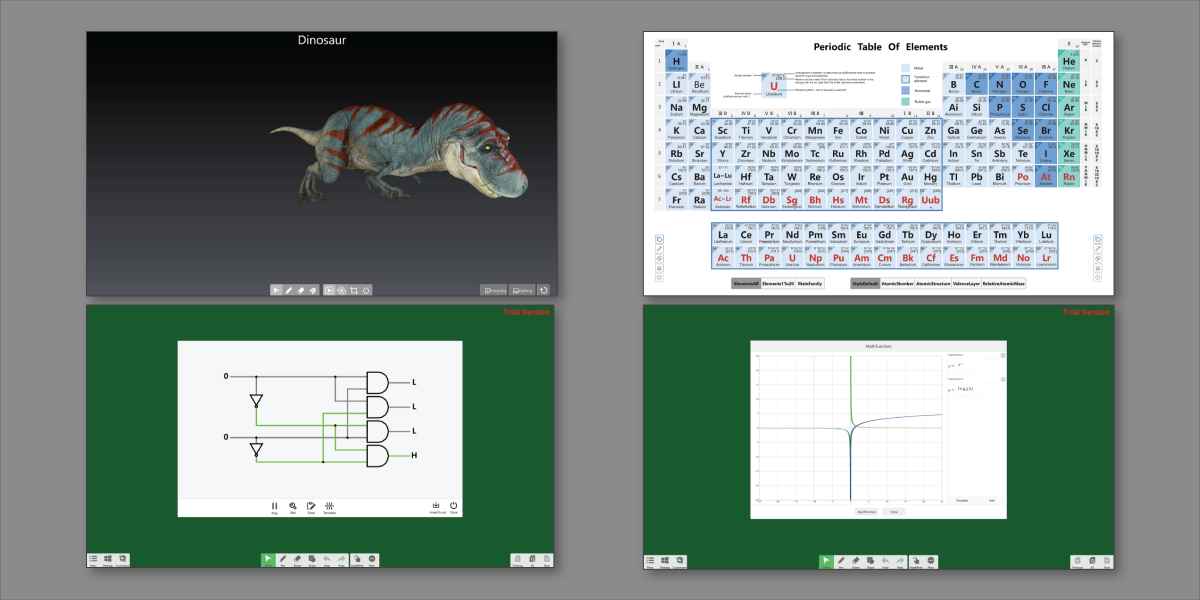 ValueHub IFP supports 9 split screens at the same time. Multiple screens such as Word documents, Excel tables, PowerPoint, and web pages can be presented on the IFP screen at the same time, avoiding the inefficiency caused by opening documents back and forth during meetings or education.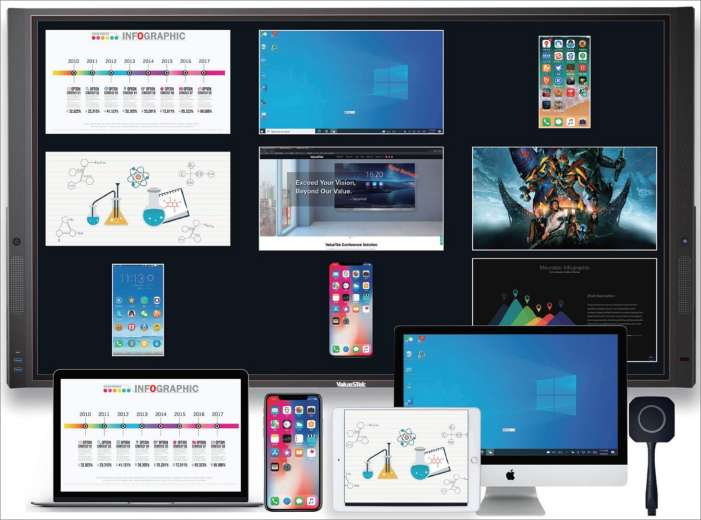 Support three ways of screen projection sharing, Type-C cable sharing has the characteristics of plug and play, and does not need to install any driver software, which can effectively avoid various incompatibilities and embarrassment when projecting. Wireless dongle share can easily share your laptop screen with the interactive flat panel screen. In addition, we also provide a free E-share application that is also can be used to share your phone or laptop screen without any payment.
Using artificial intelligence technology, the human-computer interaction experience has been optimized. Face tracking technology makes everyone in the meeting can be captured by the camera.
Packed with enhanced interactivity, connectivity, and engagement tools, the ValueHub IFP helps teachers create engaging lessons that capture their students' attention and help them reach their full potential. Do you want to try ValueHub IFP? Contact us for demo unit!