ValueSTek Has Awarded Industrial Design Patent and Utility Model Patent for Z Generation ValueHub, and its Scientific and Technological Innovation Strength was Recognized
ValueSTek has awarded patent of industrial design and utility model for its brand new interactive flat panel Z Generation ValueHub, officially authorized by the State Intellectual Property Office to show the strong authority and professionalism to recognize its high practical value.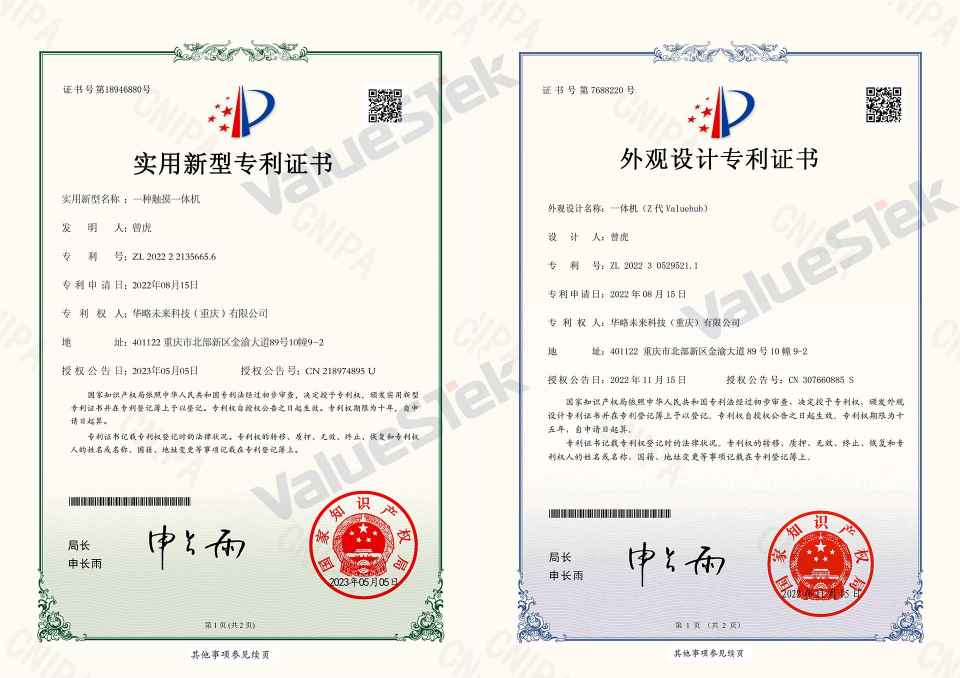 Advances in technology have made video conferencing via the Internet a daily reality, and the common use of interactive flat panel has made it even easier. However, there are troubles when people have video conferencing with interactive flat panel. No matter they have built-in camera or external camera on the top of interactive flat panel, participants will have angle of looking down and feeling of being watched, which is unnatural and uncomfortable experience. It will be strange angle if putting camera on the bottom of interactive flat panel. When every delegate would typically participate in the meeting from his/her own perspective, ValueSTek was thinking how to tackle this pain point. Through pioneering research and perseverance ValueSTek overcame every obstacle, including cost and technological challenges, to offer user a bespoke solution with the brand new Z Generation ValueHub.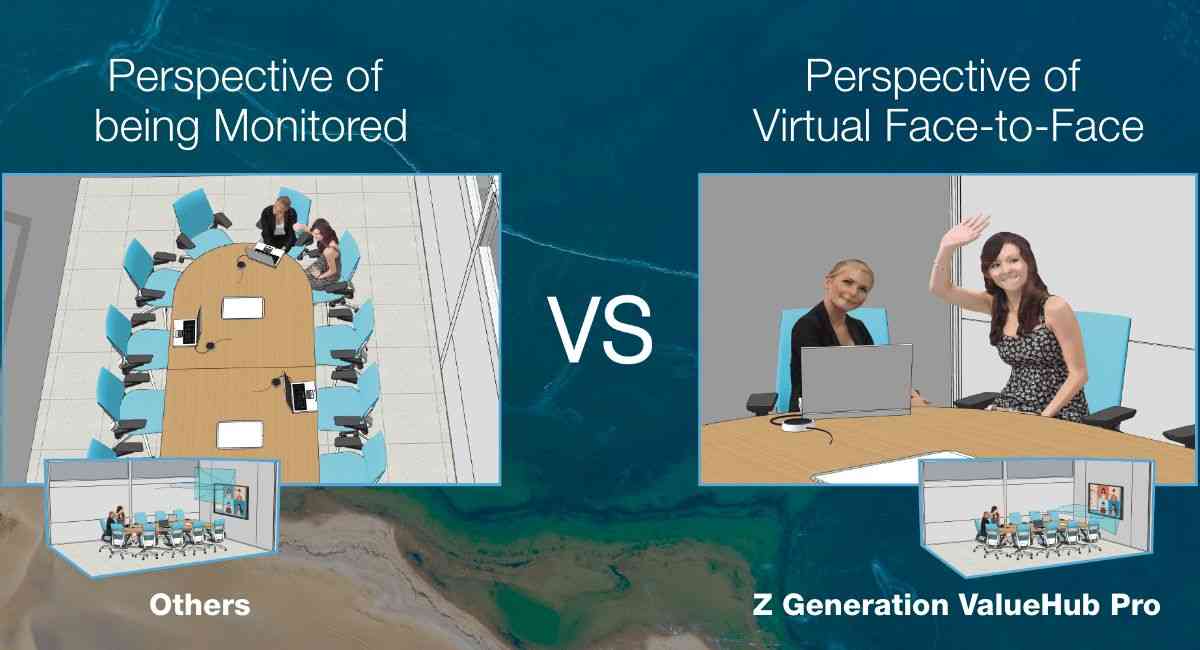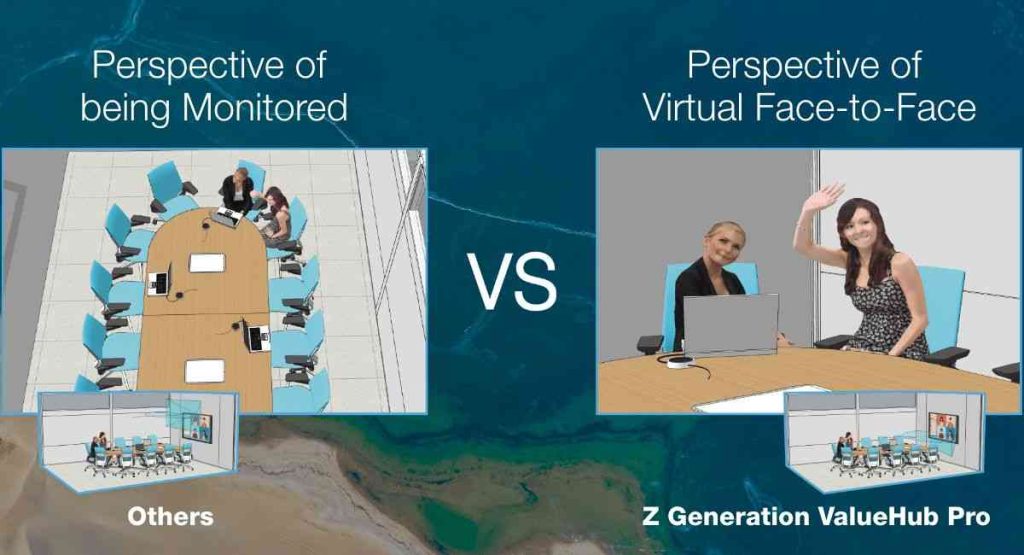 When people use interactive flat panel for their teaching and meetings, participants sit in front of the panel, and the camera captures images of the participants. Z Generation ValueHub creatively set the camera at the same height as the human eyes at the side frame of the panel ( the height was calculated according to ergonomics), which can obtain natural visual effects. The two side frames in the panel are inclined to the direction of the panel to form a corner of 164°( rotating the camera lens inward by 16°), so as to make the viewing angle wider and easier for the camera to capture all participants, then to obtain a more natural visual experience.


To have industrial design patent and utility model patent for Z Generation ValueHub is a way to protect originality and our intellectual property from being copied, while to have Z Generation ValueHub is a way from boring classes and inefficient meetings.
ValueSTek is always doing products development based on the concept of user-centered: Take the user into account every step of the way as we develop our products.