ValueSTek Interactive Display Solution Contribute to Modern Conference Room
Recently, we have received good news about the ValueSTek interactive display conference solution from the client.
Our customer reported they used the ValueSTek interactive display and accessories to form an overall solution for the conference room, creating a multi-functional modern conference room. The solution mainly involves interactive display, mobile stand, wireless screen sharing, wireless gooseneck microphones, and wireless earphones.
The ValueSTek interactive display has a powerful dual system of Android 11 and Windows 10, a built-in AI face-tracking camera and microphone with a modern ergonomic design, and a built-in speaker with triple section 40W, which enhances on-site interaction and gives any audience an immersive sense of being there. The multifunctional ValueSTek Interactive Display can be used for live display, online video, wireless screen sharing, QR code share minutes of the meeting, multi-person voting, etc. At the same time, ValueSTek's different sizes of 65/75/86/98 inches are suitable for large, medium, and small rooms.
The solution is also matched with some accessories to enrich the use functions of the interactive display.
The mobile stand has four rollers for easy movement at any time. The black of the stand matches the black frame of the interactive display to form a unified tone.
Connect the wireless dongle to a personal laptop, and share the screen of the personal laptop with the screen of the interactive display. At this time, the laptop can control the interactive display, and the interactive display can also control the laptop. The two-way control makes the meeting more interactive.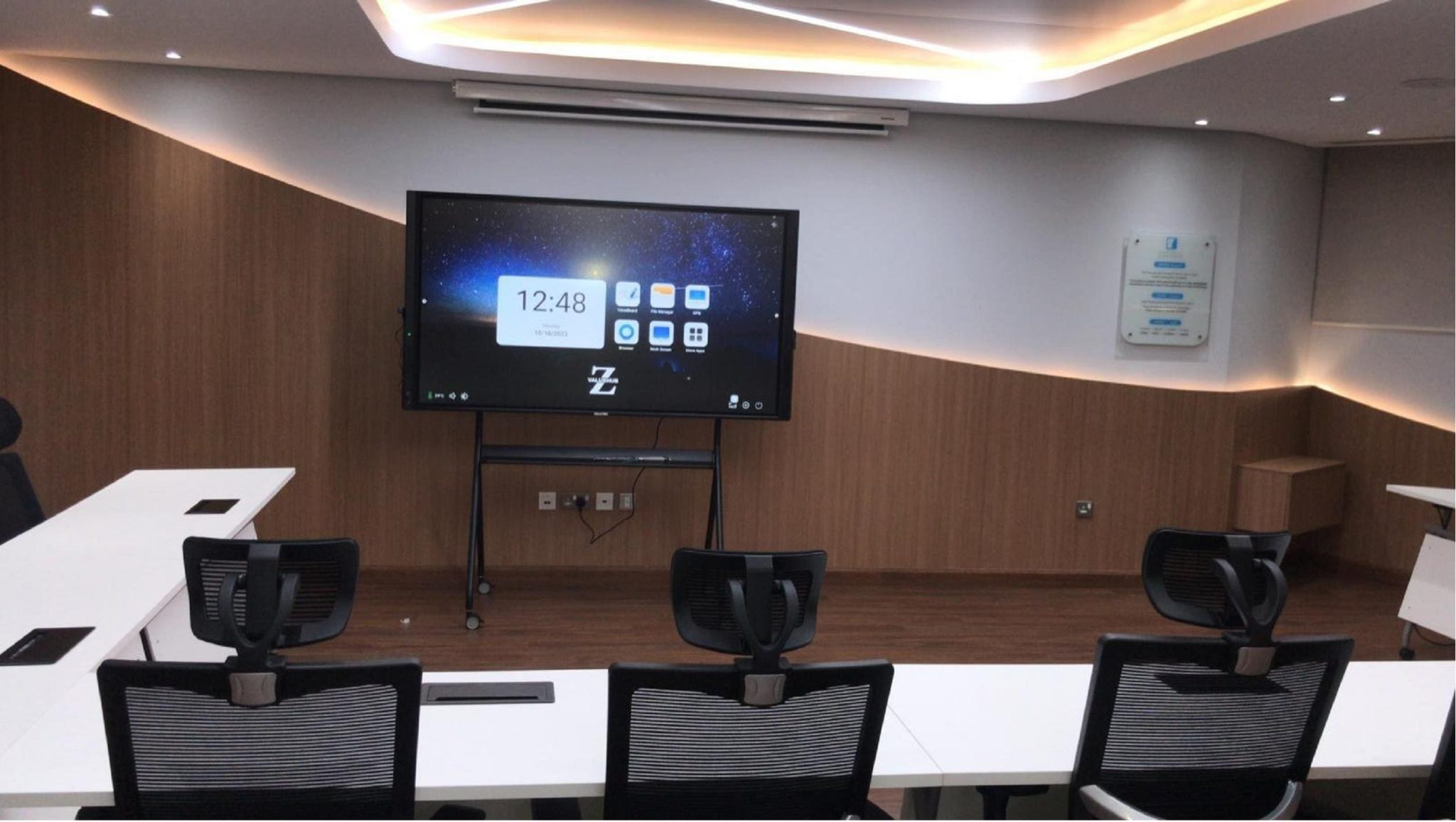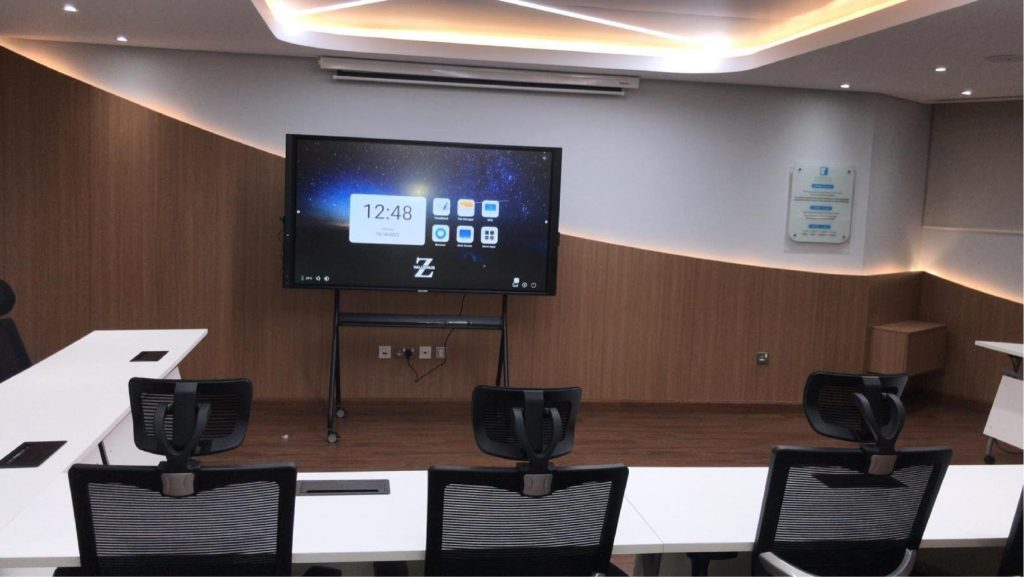 The wireless gooseneck microphone is paired with headphones so that only the audience wearing headphones can hear the sound recorded by the interactive display play or the gooseneck microphone, enhancing the confidentiality of the entire meeting.
Thanks our customer offered sincere feedback on the ValueSTek interactive display conference solution.
Feel free to Contact ValueSTek to learn more about conferences, education, and other programs