ValueSTek Interactive Flat Panel Displays Buyer's Guide: Classroom Interaction & Collaboration
Over the last few months, the traditional education setting has changed exponentially, with teachers and students alike relying on technology more than ever before to keep education moving. Technology has long been used within education to bolster student engagement and encourage class participation. But more so now, technology can support both teachers and learners to navigate the challenges of creating a safe classroom environment, while still facilitating interactivity and collaboration. With education at its core, ValueSTek's interactive flat panel displays can enhance pedagogical best practices safely and engagingly.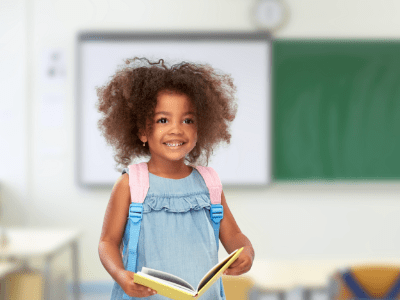 Collaboration is key
The return to the classroom has undoubtedly been a challenge, with schools finding it difficult to create the space needed to practice social distancing and with many students remaining at home to continue their learning. Students are naturally social learners; they thrive in situations where they work together. Utilizing front-of-class display devices, like the ValueSTek, can help to facilitate these social situations and promote peer-to-peer assessment – supporting student development and improving outcomes.
For classrooms, the front-of-class display device is the hub of interactivity. Now, more than ever, teachers need to interact and engage with the class to support learning. The ValueSTek has been designed to enhance the educational space, supporting learning at the moment and encouraging peer-to-peer collaboration.
With a range of pre-loaded apps, teachers can instantaneously transform a lesson into a collaborative space by using the Instant Whiteboarding App, discussing ideas as a group, or taking screen grabs of lesson content and using this as a basis for conversation. Moreover, ValueSTek allows teachers to utilize spinners and timers to create time challenges and encourage participation engagingly and excitingly.
Now, more than ever, teachers need to interact and engage with the class to support learning
Interacting with change
Interactive flat panel displays allow teachers and students to fully immerse themselves in the subject area by embracing a range of apps, lesson delivery software, and educational tools to encourage engagement.
The ValueSTek can connect to students' handheld devices in the classroom, or if they are using a device at home, using Screen Share. Teachers can mirror content from devices to the ValueSTek, allowing them to offer instant feedback and create class-wide discussions. Teachers can also set up polls and quizzes using ValueSTek software to measure understanding and promote engagement.
More than hardware
Appropriate hardware for the learning environment is paramount, but also beyond the hardware, it's essential that the investment adds value to the classroom experience and encourages student engagement.
Hardware coupled with effective software that supports teachers to easily implement new learning methods and encourage best practice use of the front of the class device is invaluable within the classroom.
The ValueSTek is supplied as standard with lesson delivery software ValueBoard-Edu, enabling teachers to create dynamic and engaging lessons using technology. ValueRec also can support learners yet to return to the classroom using Screen Recorder functionality – allowing teachers to record the screen and talk students through key learning points, which they can then convert to a video file and upload to the school's preferred platform. This functionality could also be used to help students further than the initial return to school; teachers could highlight the important aspects of different lessons and students can refer to this at a later date, if needed, to support their personal development.
Technology has been used within education to enhance lesson delivery and engage students; therefore, it's important to recognize its role in supporting teachers and learners as they return. Embracing front-of-class technology that promotes engagement and encourages collaboration, even without physically working together, can help to bring the social aspect back into education.
When preparing to upgrade the front-of-class displays, remember the investment extends way beyond the hardware. It's important to pay attention to the wider factors that will ensure you achieve maximum value.
First and foremost, the ValueSTek solution has to be fit for purpose, from both a hardware and network infrastructure (as well as a user's) perspective across its lifespan. When considering an interactive flat panel display, as well as ensuring the product will be a natural fit with the school's estate, evaluating its suitability for the classroom is important. Teachers require easy-to-use tools that help them enhance the learning space effectively and make teaching with technology easy – pre-loaded apps and intuitive design can achieve this.
The wider wrap-around support available to schools before, during, and after purchase is an opportunity to safeguard the investment. Working with reputable and trusted resellers and manufacturers will help to put the mechanisms in place for a long-standing relationship, with access to ongoing advice and support if necessary.
Putting customer needs at the core of its philosophy, ValueSTek continuously looks for ways to support schools in making the most out of their investment. Beyond an extensive warranty, ValueSTek adds additional value through training and support, ensuring that a positive impact is made on the learning environment. ValueSTek is constantly investing in both its product and support infrastructure, to ensure it remains accessible and transparent for schools to make the best purchasing decisions for them.