Why Does ValueSTek Ship More Than 2000+ Units of Tablet PCs Every Week?
The e-learning industry has seen a massive boom over the last few years, especially due to the ongoing coronavirus pandemic, will be learning from home or now back to school for the smart classroom environment, kids need a reliable tablet with a good display, sound system, and ample memory to store projects.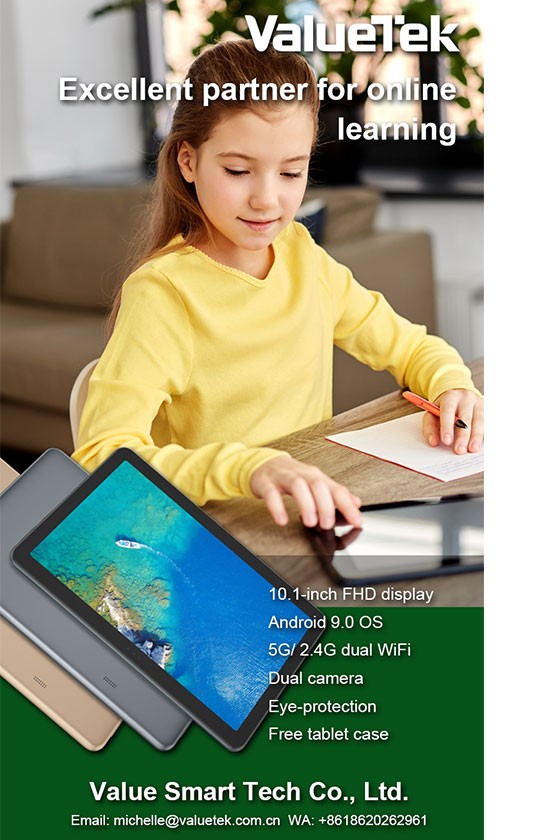 The ValueSTek VT-PDTC101 has a 10.1-inch interactive screen with a 1920×1200-pixel resolution to ensure that kids can enjoy the visual elements of online tutorials. While the tablet has 32GB/ 64GB memory, it can be expanded to 128GB to store projects, homework files, and downloadable lessons. Features like 3GB/4GB RAM and Octa-core Unisoc T610 processor, 1.8GHz should prevent lags in the system. It has a 5050mAh battery that should last during school hours. The tablet is with adaptive screen brightness, smart resolution recognition, and blue light filtering function that protects kids' eyesight while they have fun. Finally, Control Software, allows parents to create a safe environment for their children to explore. And parents can regulate their kid's online activities. It is really excellent partner for kids to learn online.
With so many advantages, more than 2000+ units of tablets are shipped from our factory every week, very hot for education, business, and entertainment.